FBI AIR SERVICES


FBI AIR is only one phone call away if you are looking for air conditioning and heating services in South West Florida "see zip codes", you've come to the right place! FBI AIR Conditioning Systems, Inc. works all over South West Florida providing services such as central air conditioning repairs, floor heater replacements, air duct cleaning, and many others. Don't wait for your heating or air conditioning to get worse. Act now! Contact us at 239-245-5479 to schedule a service or an estimate.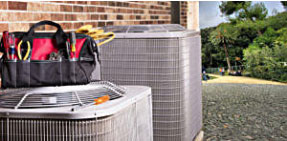 RESIDENTIAL SERVICES
F.B.I. Air by Farah Brothers, Inc. is Lee County, Florida's #1 Residential Air Conditioning, Heating, and Ventilation Contractor. Whether you require a new system for a new home or need to replace aging equipment, we're the experts ....READ MORE CLICK IMAGE !
COMMERCIAL SERVICES
F.B.I. Air by Farah Brothers, Inc. is a full service Commercial HVAC/R company. From new build installation or retro to a current system, our commercial department offers the most comprehensive commercial service in Southwest Florida... ....READ MORE CLICK IMAGE !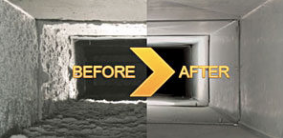 DUCT CLEANING FBI AIR
Ventilation systems are often the biggest culprit in poor indoor air quality. Make it a priority to inspect the ductwork of your home or business.If your HVAC has been operating for some time without attention, it could be circulating contaminates. ....READ MORE CLICK IMAGE !
FBI AIR CONDITIONER MAINTENANCE
FBI AIR states that maintenance is a major factor to air conditioners. Maintenance is a normal process of cleaning the coils and drain components of your air conditioner. It is also checked for signs of failure to prevent a costly service call or excessive down time. Lack of maintenance reduces the efficiency of your air conditioner, reduces air quality, and can cause expensive failure of components – as the moist environment in your air conditioner provides the perfect conditions for algae, mildew and other growth.
FBI AIR is locally owned and operated …So we take care of you Like family!
At FBI AIR we take pride in making our clients satisfied and proud to use us as there NO1 AC Repair Contractors.
FBI air has the best customer service! I have called there quite a few times over the past 5 years and they are always there, quick to respond, TRUSTWORTHY!
Rich Farah has done work on my AC for years and is incredible. Very knowledgeable and honest. I wouldn't use anyone else.
FBI-AIR Gets You Cooled Into Relaxation